Policy adviser, senior policy, wales,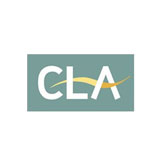 The CLA is the membership organisation for owners of land, property and businesses in rural England and Wales. They have been safeguarding the interests of landowners, and those with an economic, social and environmental interest in rural land for more than 100 years. The CLA Cymru team provides advice and rural representation as well as a range of social and professional benefits for nearly 3,200 members in Wales. Their membership is engaged in all sectors of the rural economy and includes farmers, landowners and a range of businesses engaged with other land uses.
Your new role
The position is based with the CLA Cymru Team, reporting to the Director Wales, but with a strong working relationship with the wider CLA policy team based in Belgrave Square.
The role is primarily concerned with:-
Strategic overview of rural policy in Wales including enabling policies that support land use and rural economic development.
Development and promotion of CLA policy on a breadth of land use and rural economic matters
Provision of advice to CLA members on matters relating to land use and rural economic development
Maintaining a strategic overview and leadership on land use and rural economic development relevant to the CLA members.
Developing CLA policy on land use and rural economic development working with CLA colleagues and members on the development of policy as appropriate.
Responding to Government and other consultations, strategies and reviews related to policy areas.
Supporting the delivery of Polisi Cymru, including preparation of papers, presentations and all follow up actions. Attending other CLA Policy meetings and Branch meetings as required.
Attending internal and external meetings and stakeholder groups on a Wales and UK level as required.
Providing briefings, briefing notes, guidance notes, handbooks, policy papers and reports on matters within the portfolio as required.
Providing talks and presentations on matters within the portfolio as required.
Having a general understanding of all areas of CLA Policy.
Keeping the CLA website up to date on policy areas.
What you'll need to succeed
A breadth of knowledge across breadth of policy relevant to land use and rural issues.
Thorough understanding of devolution and Welsh Government approach to policies affecting land use and rural businesses
Experience of working with and advising farmers, foresters and other land managers on a breadth of land use issues
Understanding of issues related to future agriculture policy and legislation
Knowledge of policy development process
Ability and confidence to communicate at a strategic level with a wide range of policy advisers and decision makers
Ability to discuss matters within the portfolio with members of all segments of the CLA's membership.
Ability to make a compelling case both verbally and in writing.
Self motivation and an ability to work on own initiative
Understanding of CLA purpose and ambitions
Demonstrate an understanding on the range of issues affecting rural land mangers and businesses.
What you'll get in return
£40,000 + Benefits